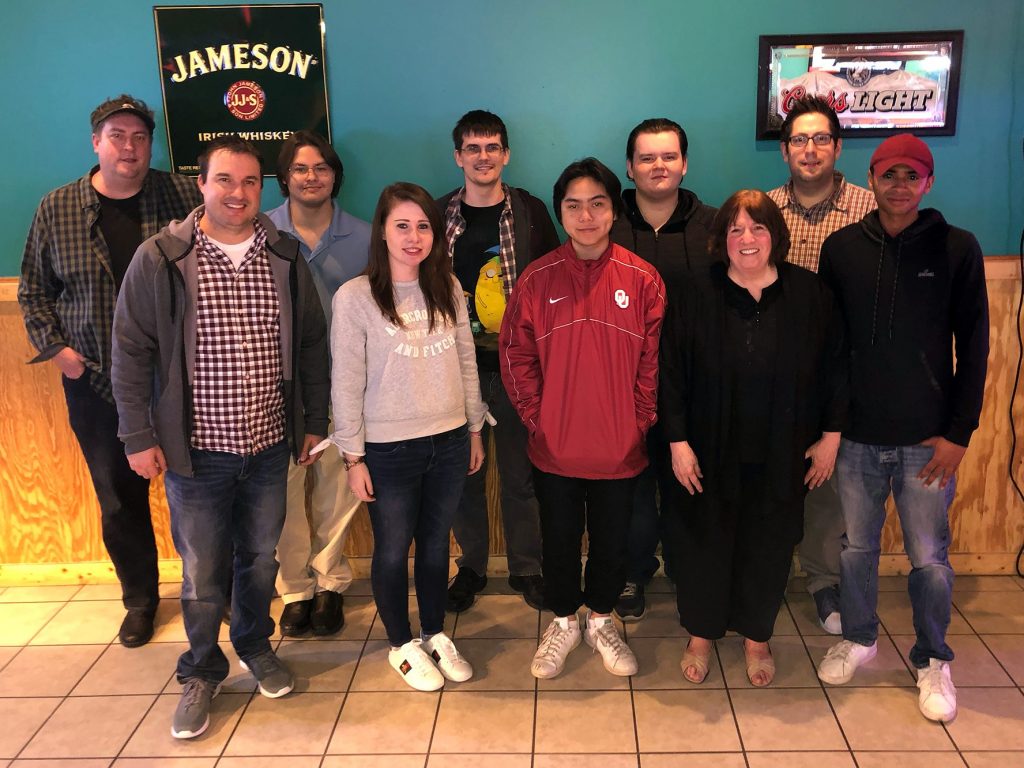 "It is hard to believe that 9 years ago, all RdyToGo was, was an idea and a business license. The whole company operated off of a desk in the corner of my bedroom. And now we have grown into a team of 10 people with two studios and over 130 clients" said, Kevin Young, a Partner and Technical Director at RdyToGo. "We hope to continue to celebrate many more years, great clients, and terrific staff. Thanks to everyone for supporting this dream and helping to grow this into the success story that it has been and will be!"
On February 19, 2019, RdyToGo held its annual anniversary party with its staff and family members at the Doesn't Matter Bar and Grill in Carolina Forest, South Carolina. It is a tradition for RdyToGo anniversary parties to have a Star Trek themed cake. This year RdyToGo again hired April Cripps to bake up the stellar cake for the recurring event.
A touching slideshow was developed showcasing a mix of achievements and fun moments over the life of the company. "I love the slide of Brett wearing a neck-pillow over his head. He wasn't too happy that the photo made it into the show, but it goes to show the kind of relationship our team has and it was really funny," said Kevin Young.
RdyToGo wishes to thank everyone over the years for their continued support and patronage.