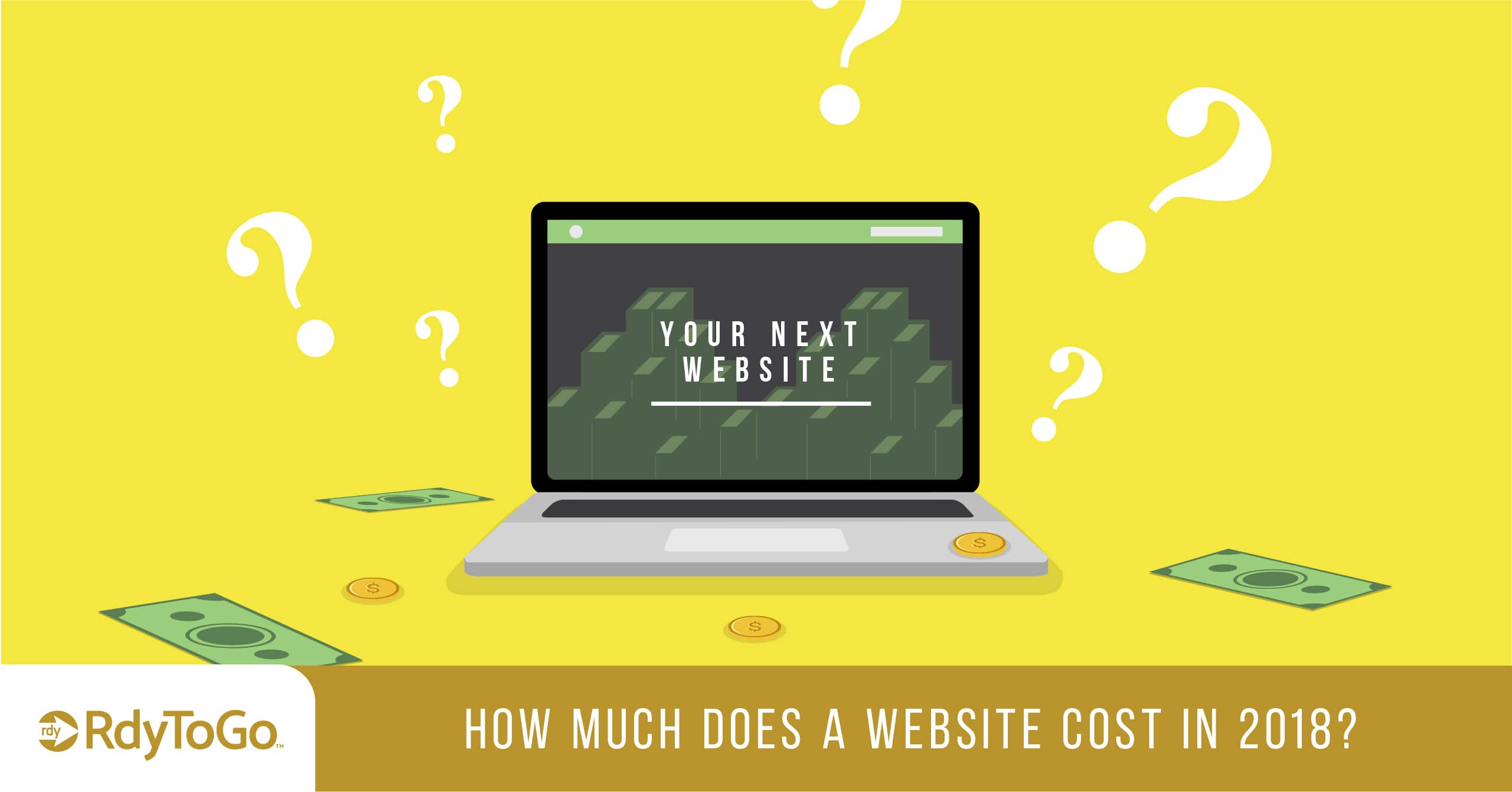 The Times Have Changed
With changes in laws, protocols, and priorities on major tech companies, along with the extremely high adoption rate of mobile devices, 2019 promises to bring with it a higher demand for functionality and services in a website. That means a shift in pricing for sites and what you can expect to get for your money.
Gone are the days of relying on fixed text-only websites and seemingly simple build-your-own-site services. Today, for any company to succeed in the increasingly pivotal realm of Internet presence, they will need an easy to use and richly informative content hub, for communicating with their audience and providing their facilities over the web.
Entry-Level Cost
For just the bare essentials of a typical website, the most common price range is between $5,000 and $9,000, depending on the company and the information to include. A company offering estimates lower than this are not likely to deliver a satisfactory product. If your budget is smaller than this, there are alternatives, including crash courses on building your site, such as those offered through our Pro-How tech training service.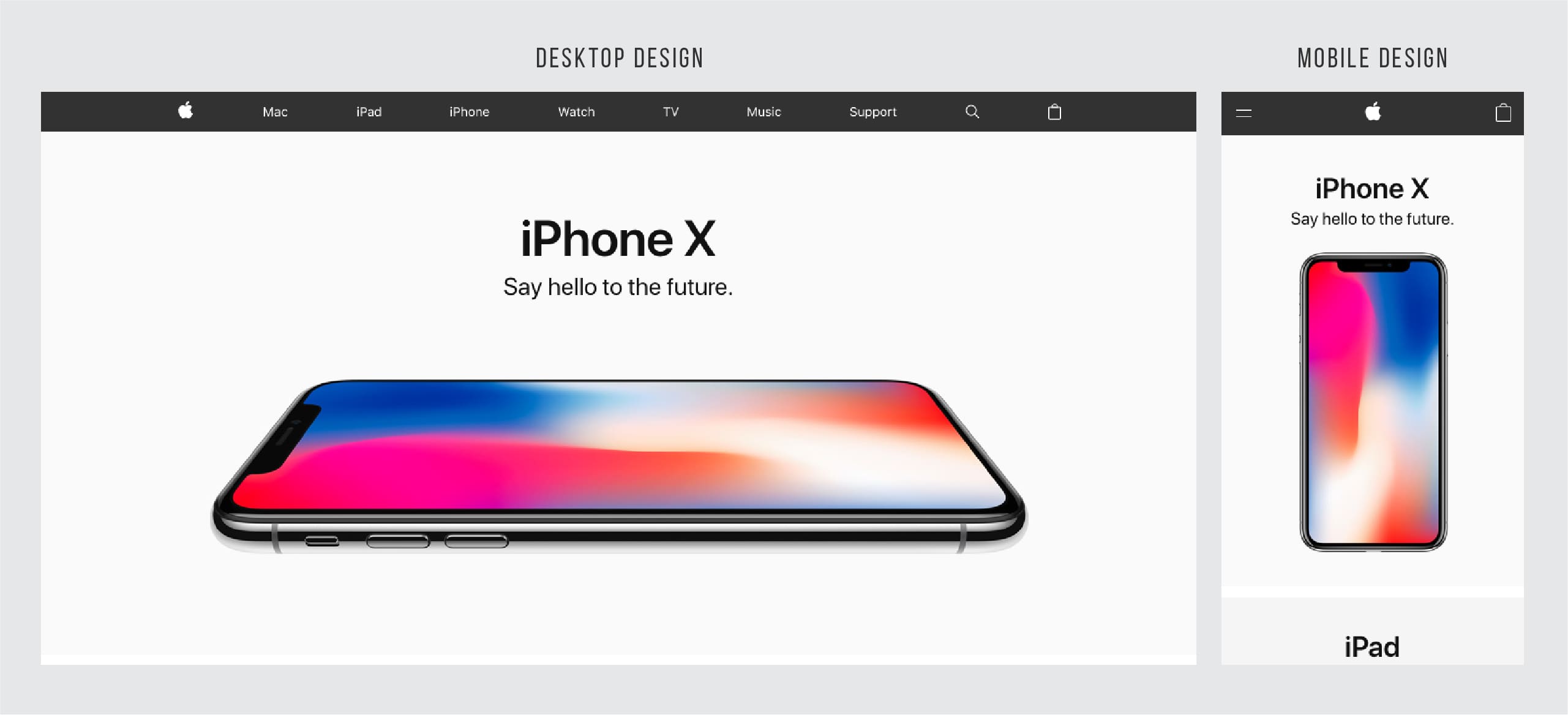 Apple's website is an excellent example of utilizing responsive design
Responsive Design
The Pew Research Center reports that over 77% of Americans own smartphones in 2018 – a number that is only expected to rise to near complete adoption by the 2020s. For most, these mobile devices are far and away the most common means of accessing the web. To put it bluntly, if your website isn't compatible with a full suite of mobile functionality, users will not continue to return there, as over half of America's population prefers mobile devices over desktops to browse the web. Any online media presence must take into account both desktop and mobile users, with a design unified yet adaptable to the full range of standard web devices.
Common features essential to mobile functionality include:
A responsive site design – taking into account both a mostly vertical, touch-based interface of mobile phones and the mouse-operated landscape perspective of desktops.
Streamlined interconnectivity with favorite mobile social media apps, like Facebook, Twitter, Instagram, and the like.
Functions commonly used by mobile users, such as one-click phone number dialing.
Lower overhead to account for mobile data limitations.
If your website-building agency is charging specific extra fees for mobile compatibility – take caution. Most companies on the market will include this function as part of a standard package with no surcharge incurred for inclusion.
Search Engine Optimization
For search engines and other web crawlers to find and highlight your website, a process known as Search Engine Optimization, or SEO addresses valuable metrics to improve your website's rank. A commonly brought up but often misunderstood method, SEO makes sure that the site follows guidelines set out by Google, Bing, and other search engines. The more measures are taken to make the website connect well with these larger web crawlers, the higher it will rank on searches and the more likely it is customers will find your company.
The average cost for SEO consultation tends to range from $100-$300 per hour. The time to complete the process varies – smaller companies with fewer areas of operation will find total costs closer to $2,000-$5,000, whereas larger firms will see the expense closer to $20,000-$25,000.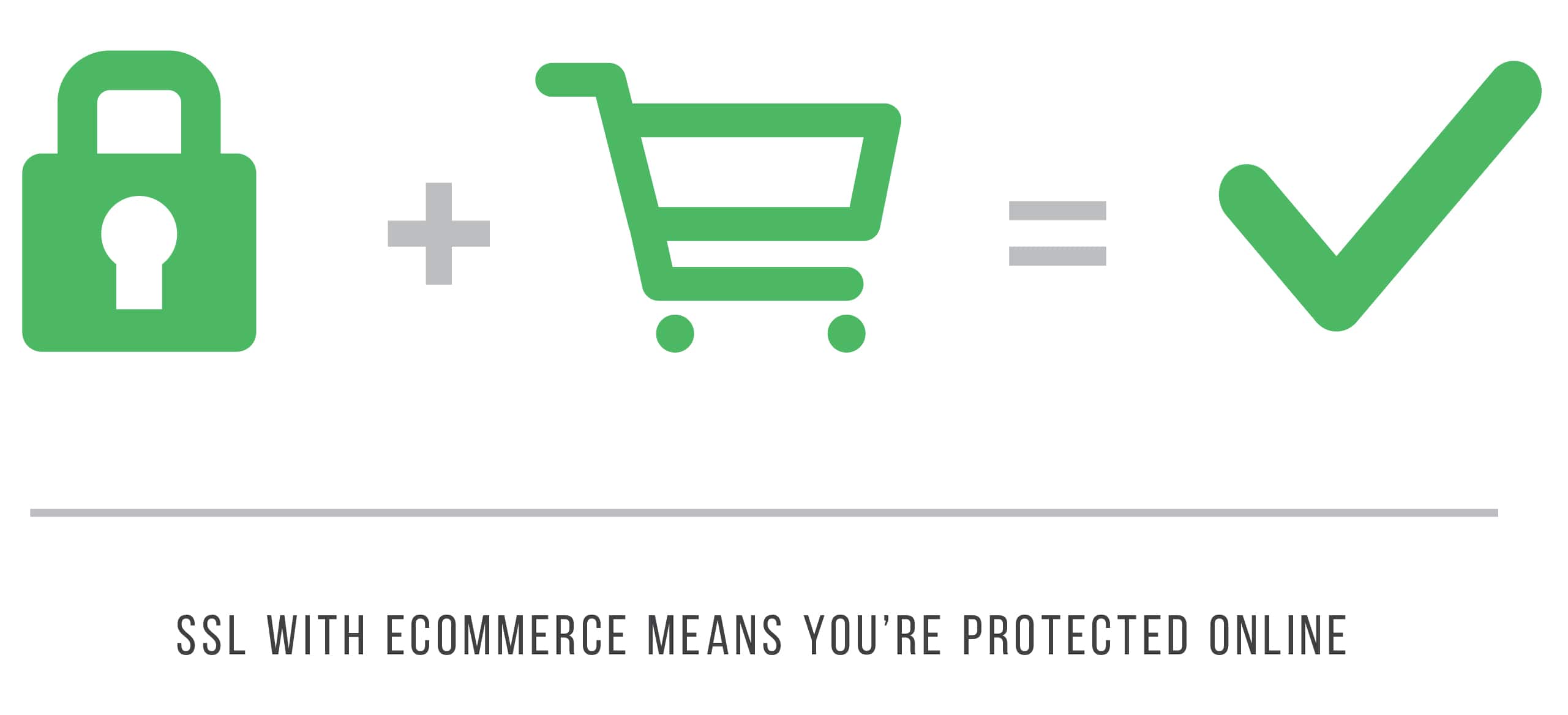 SSLs help you stay protected online, even while shopping
E-Commerce and SSL Certification
Not only do most people browse the web on mobile devices, but many also do so primarily for e-commerce. The Internet is the premier marketplace for purchasing almost every good and service there is; and if your company cannot sell its products over the web, it will have a hard time succeeding in 2018 and beyond. E-commerce functionality will form the core of any site – and with that comes many risks. Users will be entering a broad array of sensitive personal information to engage in common website functions – from their address and date of birth to their credit card and social security numbers. This data is where securing your website against a breach of this information is essential. If your site is vulnerable to having customers' private information stolen, you could be facing hefty fines and legal trouble.
An SSL Certificate is a layer of security to protect the website from remote breaches on a user's connection with the site. In 2018, Google will begin requiring SSL certificates on any website it is accessing, meaning that without this security, your site will be flagged as unsafe and displayed as such – as well as harder to reach through Google-centered networks.
Depending on the warranty protection and level of security needed, SSL certificates can range from free of charge to a $200/year.
Periodic Content
As part of SEO, your website needs to be active and engaged with its community. Publishing your site is not the final step of company's online web marketing campaign. Interconnected social media, frequently updated information, and news posts are crucial to your success on the web. Articles, video content, photos, all of these help in making your website look live and active to search engine results, as well as to the end user.
Most agencies charge on a per-page or per-word basis for content creation or copywriting. Often $1 per word or approximately $200-$500 per page (a reasonably average word count for a single piece of content). Depending on the requirements and needs of the client – if they want a blog post or other copy designed to try and go viral, that often takes specialized writers who will charge closer to $2000 to $3000 for the post. Smaller blog posts that aren't as crucial and don't have as many requirements will often be closer to $50-$150 to write.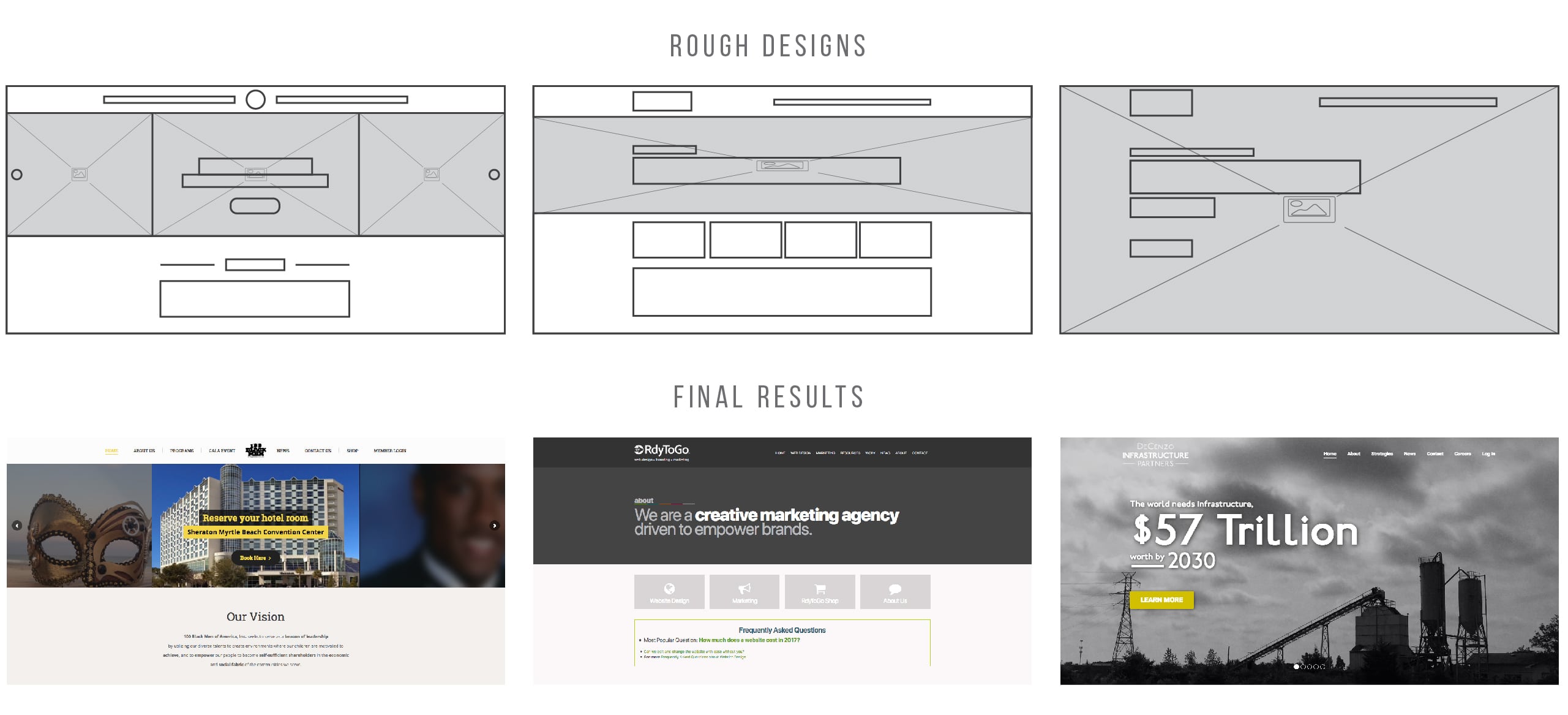 SSLs help you stay protected online, even while shopping
How Your Website Should Be Designed
The structure and layout of your website's homepage, along with its sub-pages, is crucial to both audience engagement and search engine results. A balance must be present between information and simple presentation. Too much content up front, and it is hard for users to sift through to find what they need. Too little, and your page is too thin in substance to fit search engine criteria.
The ideal way for your website to present itself is to tell a story, starting evocative and straightforward, and then elaborating upon that core idea as the user travels through the site. The front page should be exciting and intriguing to first-time users, but also make information quickly accessible to returning users. Place important content in apparent locations that make sense to all people visiting your website. Design choices should prioritize convenience.
With well-designed pages and useful content, your website will shine in 2018.