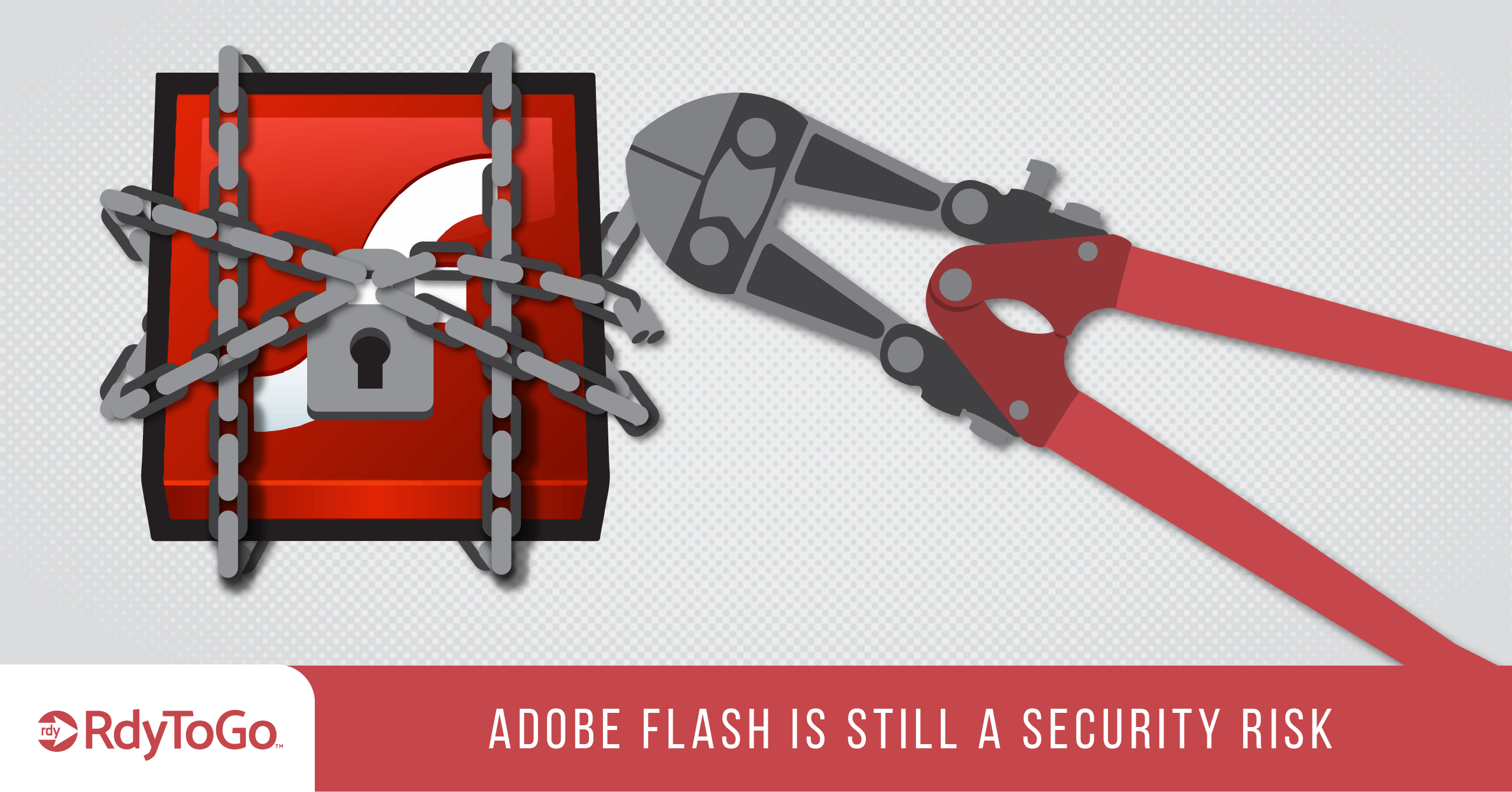 It's an age old program that most online users should be familiar with. The kids who browsed Newgrounds at the height of its popularity know all too well the wonderful (and questionable) world of flash games and flash animations. Adobe Flash Pro was essential for some animators such as making short flash games or entertaining animations. Everyone else should be familiar with the notorious online Flash Player updates, enticing you to download their malicious malware. Of course, Adobe Flash goes beyond that to even be integrated into website development. Flash was essential for websites to play videos, sounds and even animations. Not that it's stopping certain current forms of online advertisement, but the issue remains that Adobe Flash is still playing a big part on some current major websites.
There are still plenty of major companies that still utilize Flash for their website such as Spotify, Pandora, Showtime, HBO, CBS and so forth (of course this is subject to change). Flash remains to be a major security problem for websites, allowing third parties to access the memory files of Flash and through that gain access to one's operating system. Despite Adobe's numerous security updates to this day, Adobe Flash continues to be a risky program for websites. In an attempt to move further away from Flash and embrace HMTL5, Adobe announced their new program Adobe Animate CC that utilizes HTML5 and WebGL support for easier incorporation. Adobe Animate is, to simply put it, Adobe Flash with some new features. It still has the same security issues as a marketing attempt to disown Flash by giving it a new coat of paint.
This ain't your Grandpa's HTML
Now here's the real question, "Why should I care if it doesn't affect me?" Not much for the everyday user, specially if you don't encounter Flash too often or have it completely disabled. The use of Flash on websites nowadays has dropped from 28% to 10% within the last 5 years, however major companies continue to use Flash due to their sheer size. It's easy to understand how it takes a company forever to move on. Companies are less and less likely to change depending on the sheer size and data that they have to rework with. If it's what they have already established, then it becomes hard to convince others to try and redo what may seem not broken for them. One possible counterpoint is that Flash can be operated by older browsers unlike HTML5. This basically gives the widest possible access for people unwilling or have been unable to update their current setups. While true, this can also be applied for pushing away from Flash by forcing users to move on from their old ways if companies continue to drop it in favor of current methods.
Using Adobe Flash today has more impact on a website than you might think. For one thing, years ago Steve Jobs wrote a paper on how much he hated Adobe Flash, stating that Apple would never utilize it for their mobile devices. Steve Jobs may have been a hard headed perfectionist that would rather have the entire world operating solely on Apple products, he still had a good reason to despise Flash's security issues. While it is still possible to use an app to access Adobe Flash, it would be considered unwise due to the potential security risks. So as it stands, without Adobe Flash, websites that still utilize it will continue to be crippled by an ever growing mobile market. Being mobile friendly should remain a top priority for modern websites due to the ever increasing traffic from mobile users. A lack of mobile friendliness can impact a website's SEO from short click-back times, resulting in penalizing the website's ranking.
Flash, we're letting you go
On top of all that, Flash also has poor load times compared to modern standards. Slow load times is also a major factor in determining a website's ranking in addition to increasing click-back rates. Now unless you have a nostalgia for long load times from twenty years ago for a single picture, this is major headache for most people with a short attention span. As a generation of overloaded information, being able to quickly absorb and access is an essential element to well developed website. If that weren't enough to convince you to disable Flash altogether, it's also a resource hog. It is a gluttonous program designed to chug your CPU processing power like all you can eat buffet until it eventually crashes your computer.
Security issues, non mobile-friendly, slow and resource management are an ever present plague with Flash that fails to compete with modern standards. Adobe themselves even advised against using their program to build websites due to its inability to operate at proficiently levels. As a precaution, it's best to disable or at least have the browser require permission to use Flash first before continuing onto the website. For those who want to remove Flash all together, here are some steps to help with the process for the most commonly used browsers.
How to disable Adobe Flash
Chrome
Click the menu button and select Settings.

Click Show advanced settings.

Click Content settings under Privacy.

Scroll down to flash and either "Ask Permission" or "Disable"
Firefox
Click the menu button and choose Add-ons.

In the Add-ons Manager tab, select the Plugins panel.

Find Shockwave Flash on the list and set it to "Ask to Activate."
Internet Explorer
Click the gear icon on IE's toolbar and select Manage Add-ons.

Select Toolbars and Extensions here, click the Show box, and select All add-ons.

Locate the Shockwave Flash Object plug-in under Adobe Systems Incorporated, then right-click it, and select More information.

Click the Remove all sites button.