If you want to increase the details shown about an author, you can opt for an Author Box instead of WordPress's default by-line. This also allows you to easily add your social media and other contact information.
Fortunately, this can be easily achieved by utilizing one of the many WordPress plugins. When selecting a plugin, be sure to keep the following points in mind:
It covers all of your needs
It's still being maintained and updated by the developer
Compatible with your WordPress version
To get started, you'll want to:
First, make sure you're logged into WordPress.
Next, install and activate the plugin of your choice. See How to Install a WordPress Plugin and How To Activate a WordPress Plugin for additional help.
Once you've installed and activated the plugin you chose, find it on the Dashboard menu, click it, and follow any prompts to change the settings as you need.
Here are a few plugins that you can try: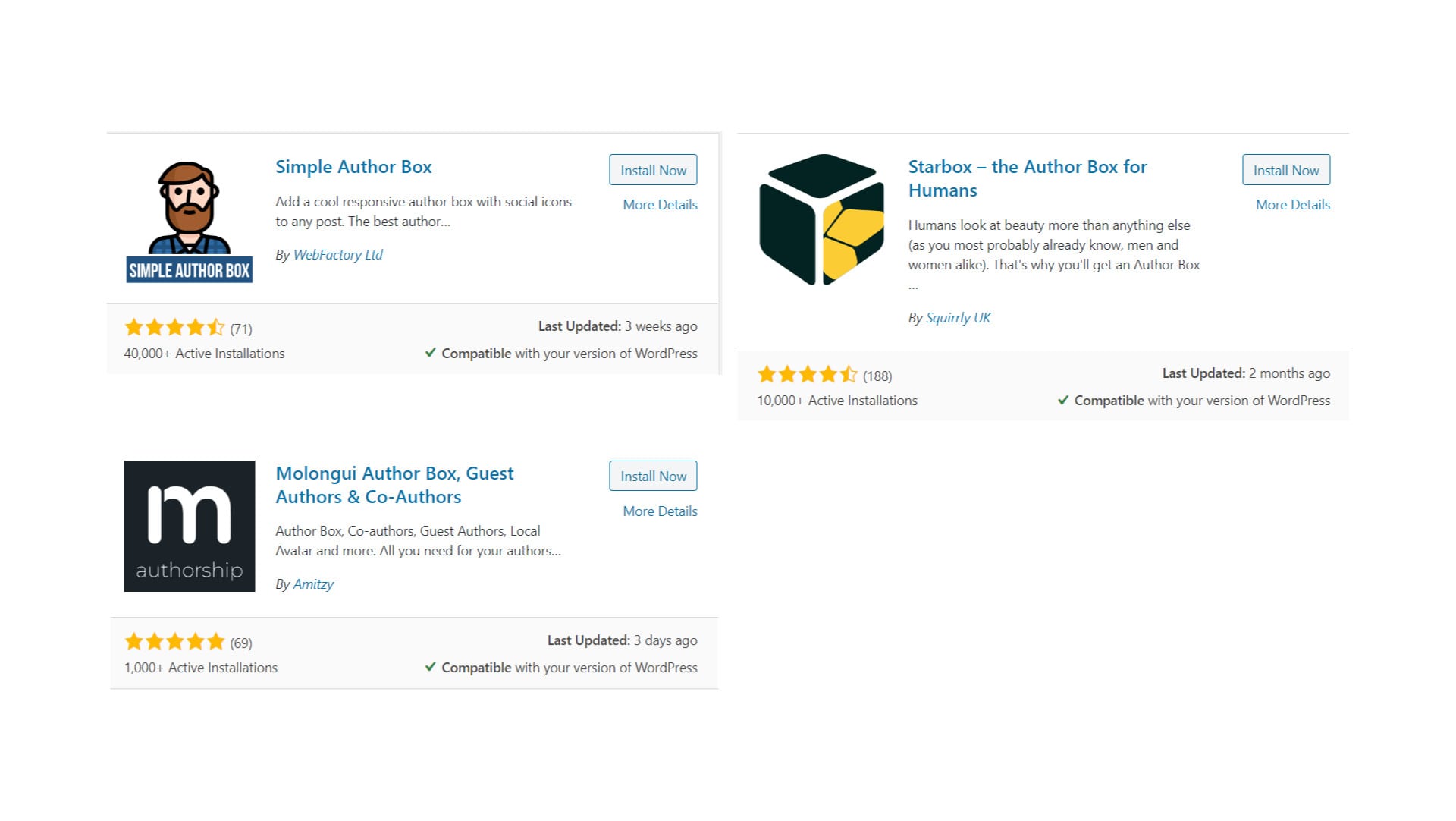 What's Next?
Read more about how to install a WordPress plugin.
About RdyToGo, Firebolt, and the Pro-How Technology Training Service
RdyToGo, pronounced "Ready To Go," is a creative marketing agency with design studios in Myrtle Beach, South Carolina, and Jacksonville, Florida.
Our mission is to help entrepreneurs better the world. We do this with our web design, branding, marketing, and training services.
It is very important to offer marketing and technology-based training through our Pro-How service because it speaks directly about our mission, vision, and beliefs. Additionally, we offer static WordPress hosting services through Firebolt for those who need the performance.
What can RdyToGo do to further our mission? Education, promotion, and empowerment are the keys to helping entrepreneurs #BetterTheWorld. We use our specific skills in the following ways.
Education: RdyToGo offers the Pro-How service to train people with skills to help them change their world.
Promotion: Our creative marketing, branding, and web design services promote our clients, helping more people know what they can do.
Empowerment: At our core, we feel that all people, regardless of background, deserve to enjoy the reward of their hard work. Our efforts are designed to empower people to grow, make changes in their lives, and better the world.
Why not join RdyToGo on our adventure? Try our free and paid training services, or hire us for your marketing, web design, or branding project. Call 1-888-705-3403 or visit RdyToGo.com to get started.