In order to update and make changes to your website you first navigate to your WordPress Dashboard Login page.
First, you'll need to go to your WordPress login screen. This can be done by typing in your website URL followed by /wp-admin


 

Example: http://yourwebsite.com/wp-admin

Next, enter your username and password into the given fields and click Log In.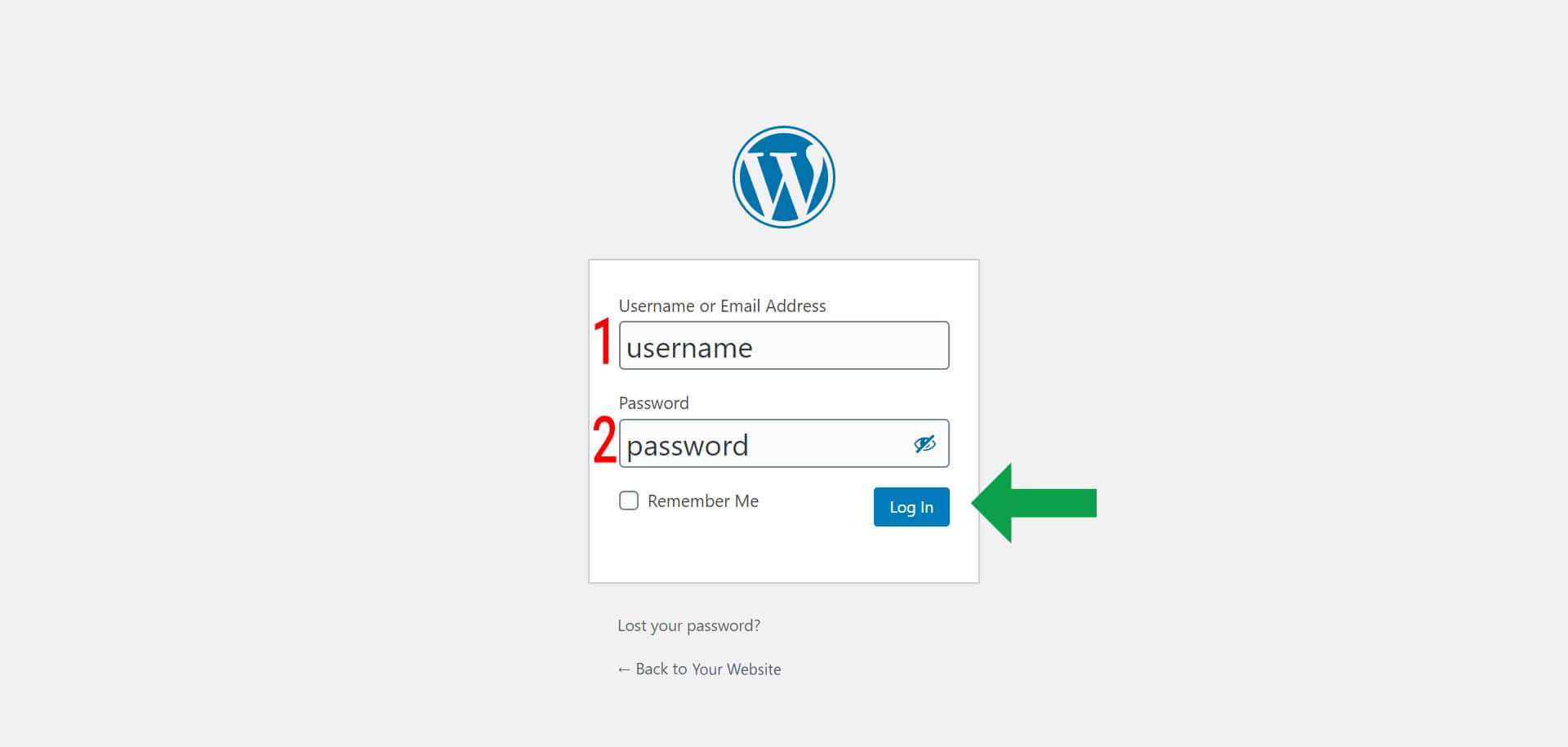 What's Next?
If you're having trouble accessing your WordPress Dashboard, you can click the link "Lost your password?" to reset your WordPress password.
Visit our Firebolt WordPress Website Maintenance for more information about our plans or view our Support Catalog to see what else we can assist you with.
About RdyToGo, Firebolt, and the Pro-How Technology Training Service
RdyToGo, pronounced "Ready To Go," is a creative marketing agency with design studios in Myrtle Beach, South Carolina and Jacksonville, Florida.
Our mission is to help entrepreneurs better the world. We do this with our web design, branding, marketing, and training services.
It is very important to offer marketing and technology-based training through our Pro-How service because it speaks directly about our mission, vision, and beliefs. Additionally, we offer direct WordPress maintenance services through Firebolt for those who need the convenience of having a dedicated team do the work for them.
What can RdyToGo do to further our mission? Education, promotion, and empowerment are the keys to helping entrepreneurs better the world. We use our specific skillset in the following ways.
Education: RdyToGo offers the Pro-How service to train people with skills that will help them change their world.
Promotion: Our creative marketing, branding, and web design services promote our clients, helping more people know what they can do.
Empowerment: At our core, we feel that all people, no matter their background, deserve the chance to enjoy the reward of their hard work. All of our efforts are designed to empower people to grow and make changes in their lives and better the world.
Why not join RdyToGo on our adventure? Try our free and paid training services or hire us to take on your marketing, web design, or branding project. Call 1-888-705-3403 or visit RdyToGo.com to get started.