Carolina Coastal Plastic Surgery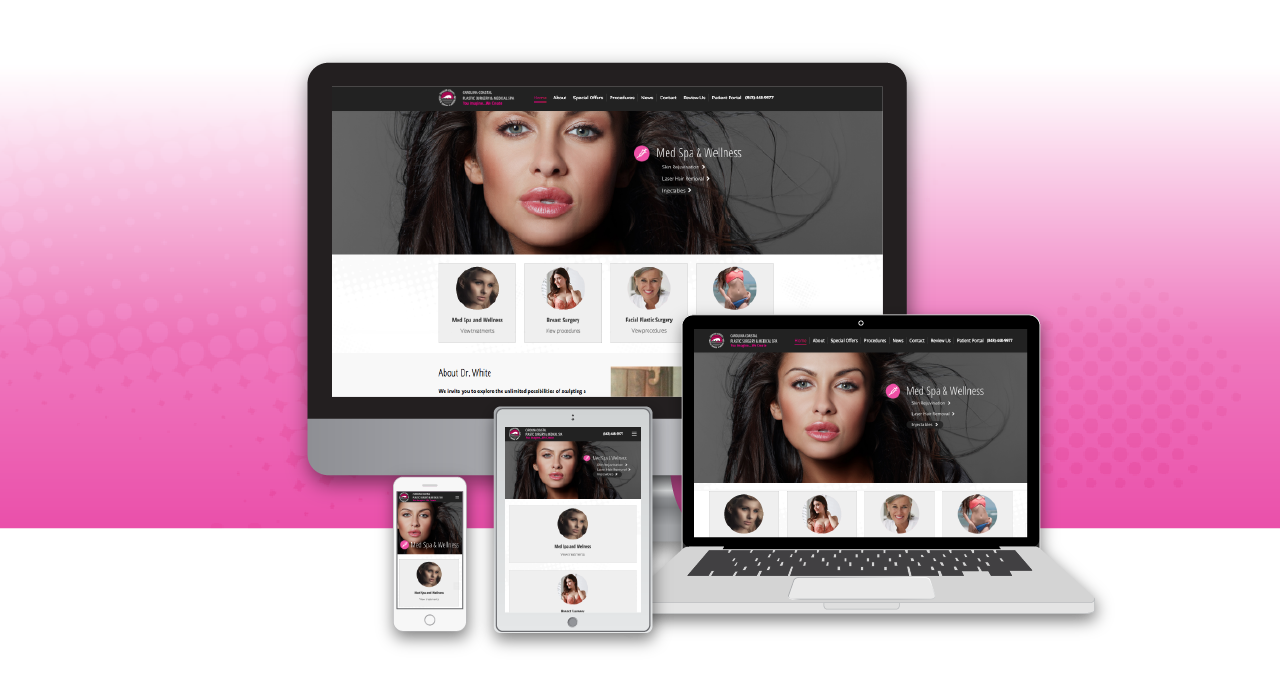 Overview
---
Carolina Coastal Plastic Surgery invites you to build a more comfortable you.
They want to help you achieve the look that you want by providing examples and as much information on the procedures as possible.
Their motto, "You Imagine, We Create"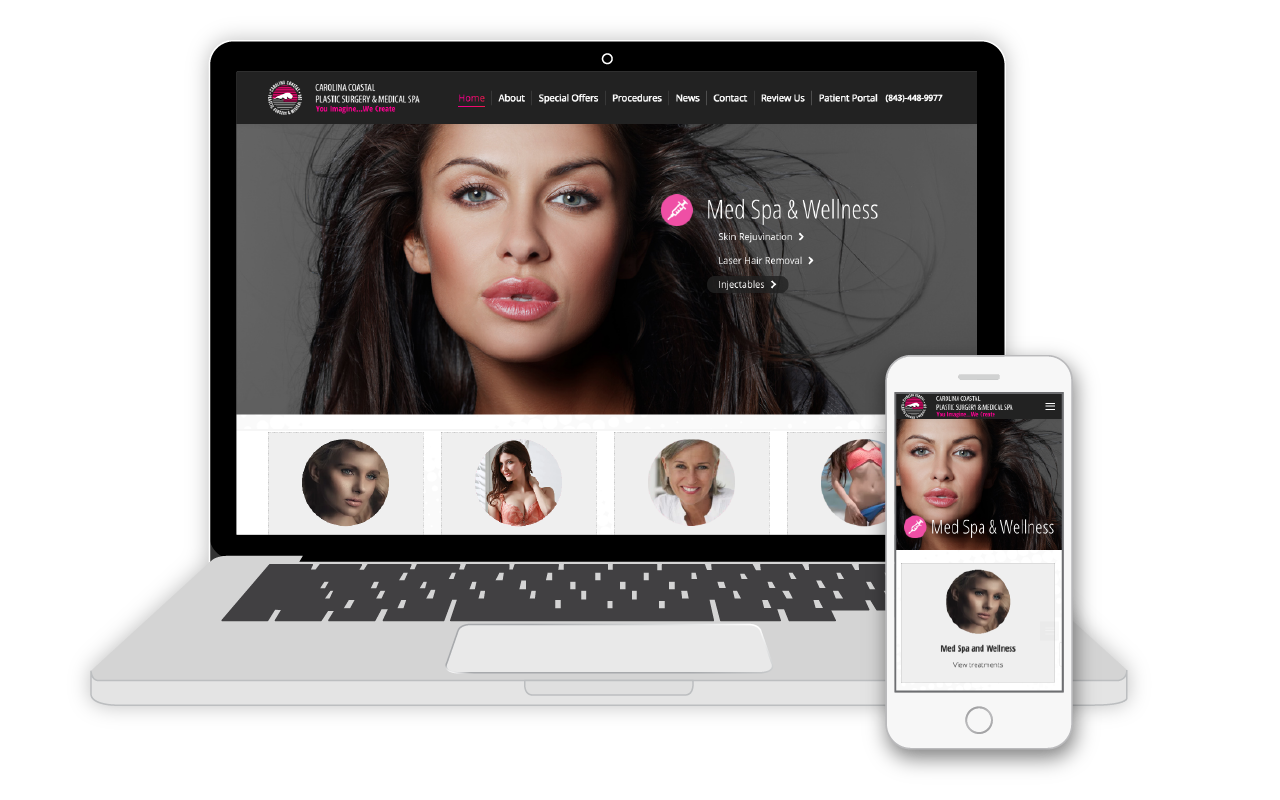 The Challenge
---
We were tasked with giving CCPS a stylish, tasteful makeover.
Their original site was a tad risqué for what visitors would have liked. Style over substance, difficult to navigate and non-mobile friendly. Our visual task was to create a stylish, professional look with photos that were balanced between tasteful and alluring.
They also wanted the site to be just as informative as it is visually appealing. We didn't want to overload the viewers with a lot of bland text, had to figure out how to break up the information with headers, questions and bold text.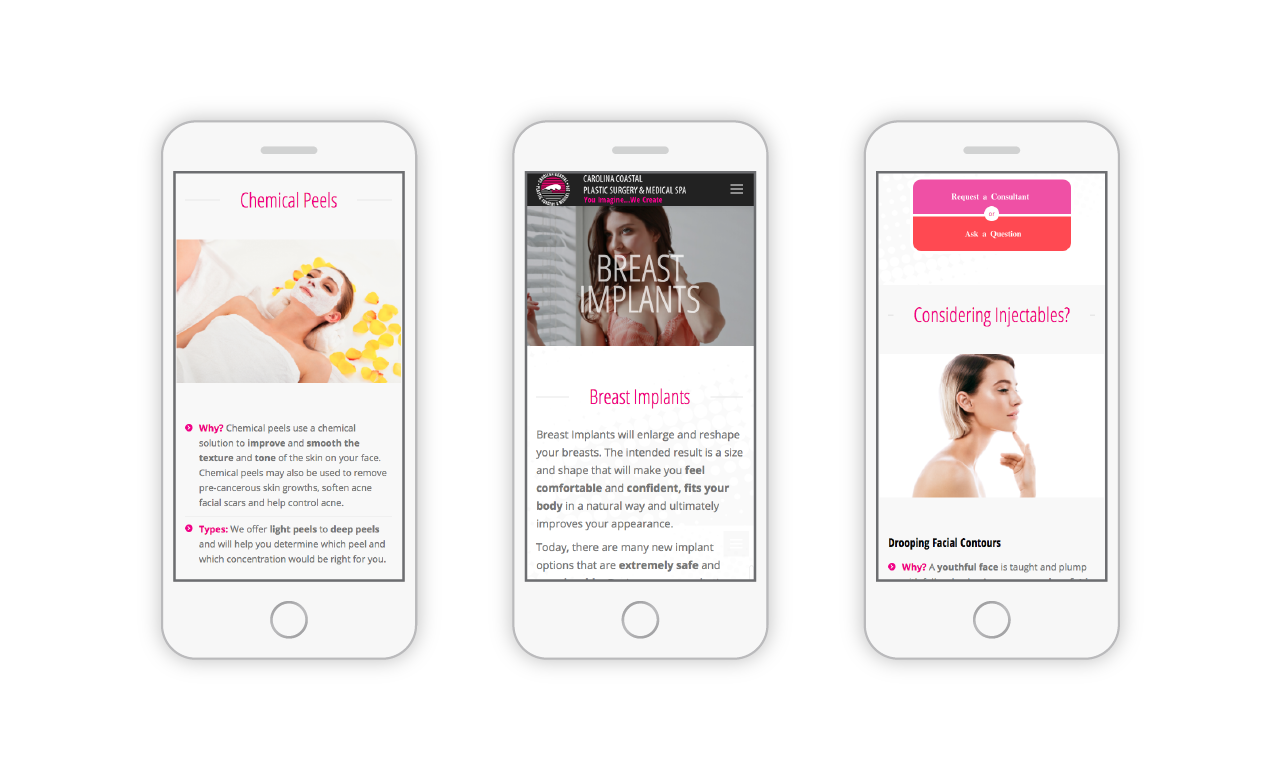 Features
---
Sleek and Appealing yet Tasteful
We wanted the website to be appealing yet enticing like we were asked. We utilized plenty of professional, refined photos for the home slider and banners for the procedures that capture that ideal beauty. With the amount of information we were given, we made sure to break down the substance for easy visual navigation for what the visitor is looking for. By displaying four boxes with the photos from each respective banner, viewers can identify what they're looking for at a glance.
We also made sure that Dr. White is a doctor that patients can rely on as their surgeon with his years of work. We extended this by providing example of his work on some of the pages without being too upfront about it. Viewers can see this example behind closed boxes so that it's not so in your face with exposed breasts. Finally, we made it easy for visitors to get in contact by providing plenty of options throughout the website.