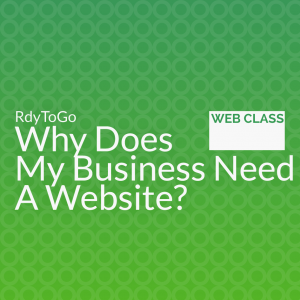 A website advertises your business, provides customers with contact information and hours of business. Some websites will sell products.
What can a website do for your business?
This YouTube video from Canadian company Adster Creative explains the value of having a business website.
Profitworks posted this article entitled "Why Having A Website Is Important" on the value of having a website for your business.