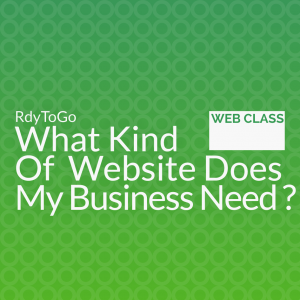 The type of website your business needs is based on what services you offer, your customer base and budget.
What types of websites are there?
The are many kinds of websites. Just look as Wikipedia's list of website types and you will see a large list. As a business owner the kind of website you need may be one of the following:
Blog – a way to offer news, opinion or press releases.
Brand Building website – customer oriented, creates brand experience, great for consumer goods.
Corporate website – professional focus, business oriented with product information.
e-commerce or Shopping Cart website – allows your business sell products or services online.
Informational / Brochure website – simple website with contact information and basic business info.
What is a Blog?
Common Craft explains blogs in plain english.